Meet and Greet events are a great way for organizers and group members to get to know each other before diving into the group's main topics and activities. You can organize a Meet and Greet event before your hiking group sets out on the Appalachian Trail, or before your Dungeons & Dragons group starts a new campaign.
The main idea behind this kind of event is that it provides a casual, comfortable, low-key setting for connection. Reducing social stress is the name of the game. New group members may be less nervous about attending their first-ever swing dancing event if they've already had a little face time with people on the dance floor.
In addition to building camaraderie among members, Meet and Greet events can also help you identify the most interested and passionate attendees as potential co-organizers. The concept behind these events is basic and accessible to everyone, but here are five tips you can follow to make sure you're making the most of Meet and Greets.
1. Schedule your Meet and Greet ASAP
After you've created a new Meetup group, getting a Meet and Greet event on the calendar should be one of your top priorities. When people are surfing Meetup, they engage more with groups that have upcoming events—it's a sign that your community is active and growing.
When you start to see new members joining your group, you don't want to stifle that momentum. In the early stages of organizing, a proactive approach is a powerful indicator to members that you value their presence, their time, and their participation. No matter what topic you're organizing around, every kind of group can benefit from this bedrock of social connection.
2. Consider hosting your Meet and Greet online
Your Meet and Greet doesn't have to be the most dazzling, unforgettable social event of the year. It's a low-key gathering that serves a basic function: getting people together to say hi and chat. The more group members you can get to attend this introductory event, the better.
For that reason, it makes sense to host your Meet and Greet online, where it's generally easier for guests to drop in. You could even host two Meet and Greet events, one IRL and one virtual, to cover both quality and quantity.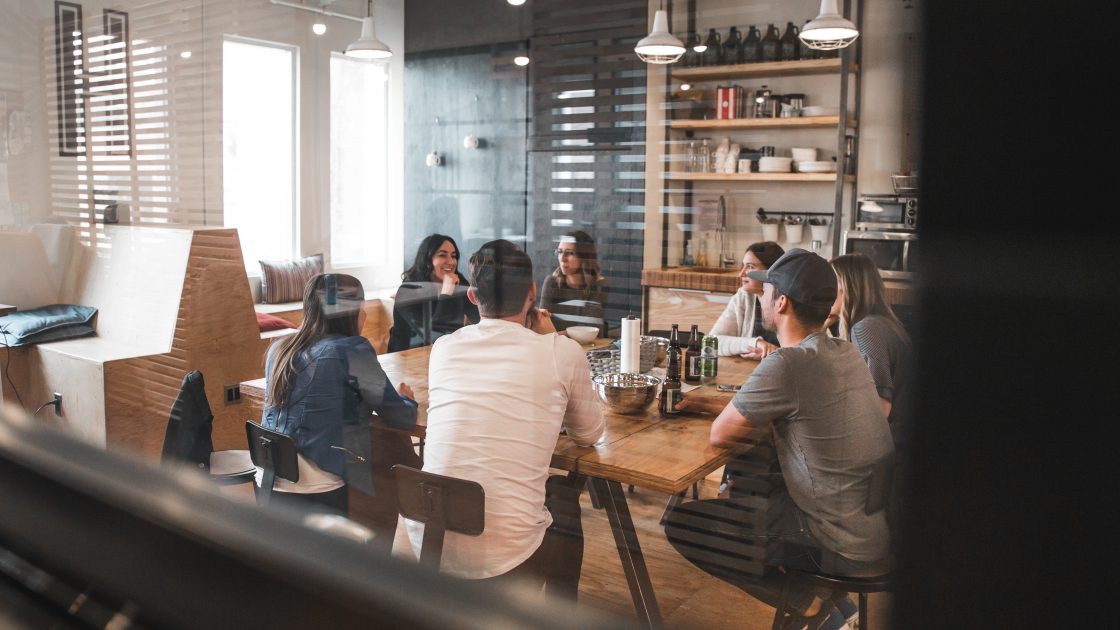 3. Keep it short, have an agenda, and use icebreakers
The goal of your Meet and Greet is really to get the main activities of your group in motion. It's a means to an end. So keep it simple, keep it light, and keep it short. You're likely to get higher RSVP numbers if people know they're signing up to pop in for a quick hello.
Create an agenda, then share it loud and clear in your event description. You want potential attendees to know that your event isn't work—they can rest easy knowing you're the organizer, and that you've already taken the responsibility of planning. If you're organizing a book club, your agenda could be as breezy as having each person spend five minutes talking about their favorite writers.
When your Meet and Greet actually begins, consider using a fun and easy icebreaker activity to kick things off. The value of getting everyone involved and talking from the get-go is that you immediately develop a sense of community. Plus, that structure makes it easier for shy people to speak and for conversation to flow after the icebreaker is finished. Check out some in-person and online icebreakers for inspiration.
4. Come prepared with questions, take notes, and follow up
After the meeting and greeting, wrap up the event by learning some basics about your new group members. What time of day is best for meeting? How often do they want to meet? Do they prefer to meet online or in-person? For in-person events, do they want to meet outdoors, at a café, at a bar, or at somebody's home? What does their ideal activity look like?
Take notes about these and any other topics that will help guide you when planning future events. If you're interested in adding co-organizers to your group, you can either put out the call up front for anyone who's interested in the role, or take note of the most responsive (and available!) members and approach them about it privately.
At the end of the Meet and Greet, and again afterward, thank everyone for coming. In your follow-up message to the group, share a bit about what you learned, what you plan to do next, and how excited you are for the group to grow.
5. Don't overthink it
The spirit of a Meet and Greet is a low-stress, casual environment. So look over these tips, but don't sweat the small stuff. Bring people together and learn along the way.
Meetup is all about helping you find your people. Make things easier by reading helpful guides like this one on the Community Matters blog, and stay in-the-know by listening to the Keep Connected podcast.
Last modified on May 24, 2022